Just recently launched on February 1st, the new feature of Instagram stories allows users to have text-only status.
Instagram has been known for its photo-sharing specialty for more than 800 million active users in 2017. Instagram have many useful features including photographic filters, video, Instagram direct, Instagram stories etc. Just recently, Instagram stories added a new function of this feature called type mode.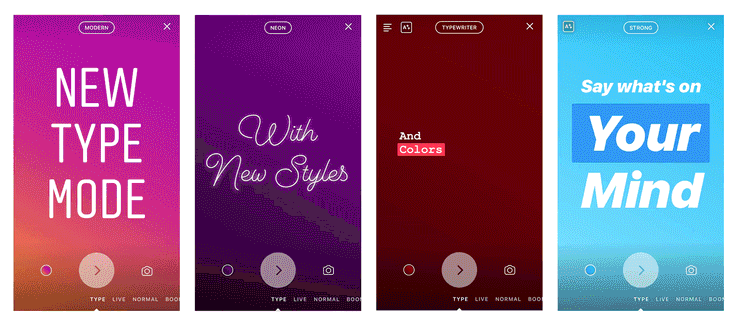 Type mode lets us  share things in the form of standalone text page without attaching images or videos. This improvement is formerly done first by Facebook with similar opportunity for users to customize background colors. Quite different from Facebook, Instagram offers numbers of font types you can choose based on your mood.
Happening now on our Instagram story: how to use new Type mode! pic.twitter.com/Hw42qUGtqG

— Instagram (@instagram) February 5, 2018
Instagram hopes for this feature to let users to express even the most random thoughts in ways that are fun and sophisticated. This newly feature is one thing that successfully bring the most of Instagram to users who've been already spoiled by its poll and gif stickers.
Give the new type mode feature a try and leave your thoughts about it in the comment.